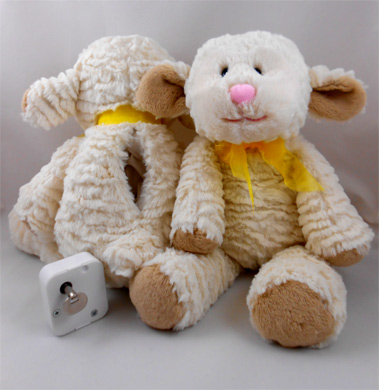 Musical Lamb – plays "Feed My Sheep"
Temporarily out of stock.
New and Improved Musical Lamb with removable music box.
The soft, plush wind-up lamb plays the tune from Mary Baker Eddy's Hymn 304, "Feed My Sheep."
The music box is housed in a pocket with a VELCRO® Brand closure so you can remove it when laundering the lamb.
Size: 11"
$46.50
9 in stock