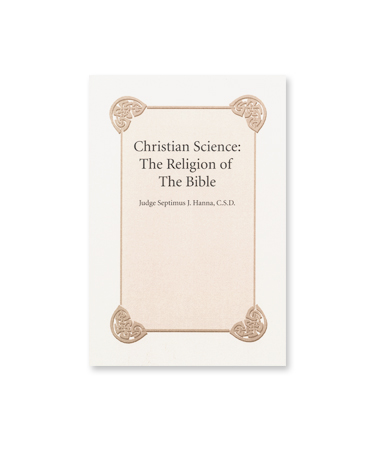 Judge Septimus J. Hanna, C.S.D., "Christian Science: The Religion of the Bible"
23 pp.
Dimensions: 4 1/2″ x 6 1/2″
Judge Septimus J. Hanna, C.S.D., was fully engaged in legal practice in Iowa, Illinois, and Colorado before devoting his life to Christian Science. He was an early editor of both The Christian Science Journal and the Christian Science Sentinel. He served as pastor and then First Reader in The Mother Church and was appointed to the Board of Lectureship in 1902. Judge Hanna also served as president of the Massachusetts Metaphysical College and taught the Normal class in 1907.
$6.00