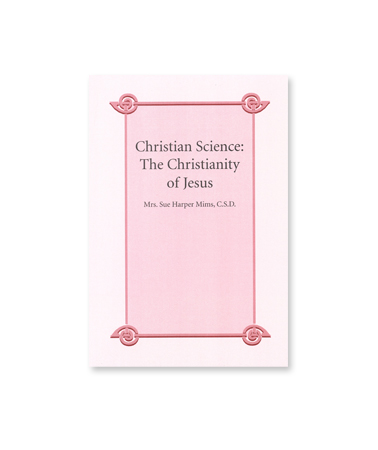 Sue Harper Mims, C.S.D., "Christian Science: The Christianity of Jesus"
28 pp.
Dimensions: 4 1/2″ x 6 1/2″
The wife of the mayor of Atlanta, Mrs. Mims was one of the first two women appointed to the Christian Science Board of Lectureship and the first Christian Science lecturer to deliver a lecture in the southern United States. Her gracious manner and wholehearted consecration were always well received, and she became known for her poise, kindheartedness, and for speaking from divine impulsion.
$6.00